The McElwee family has been involved in pharmacy for three generations since the 1930s, continuing to foster a well-earned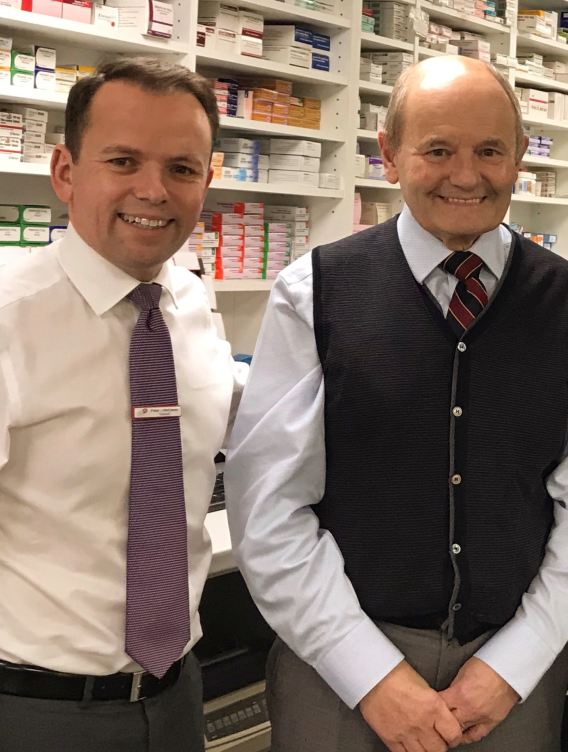 reputation as "the friendly face" of pharmacy, with excellent customer service and a commitment to healthcare and well-being.

From generation to generation.
Peter's grandparents on both sides of the family were pharmacists, "R.M. Daly Chemist" in Tyrrellspass Co. Westmeath where Mary is from, and "McElwee Pharmacy" in Dungloe Co. Donegal.

Jim established his premises in O'Connell Square in Mountmellick in 1975 in what had previously been Walshes "Mountmellick Pharmacy" on the western side of the Square.

With a need for more space, the pharmacy moved to what became the largest in the country occupying what was Pim's Department Store on O'Connell Square from 1980 until 1990.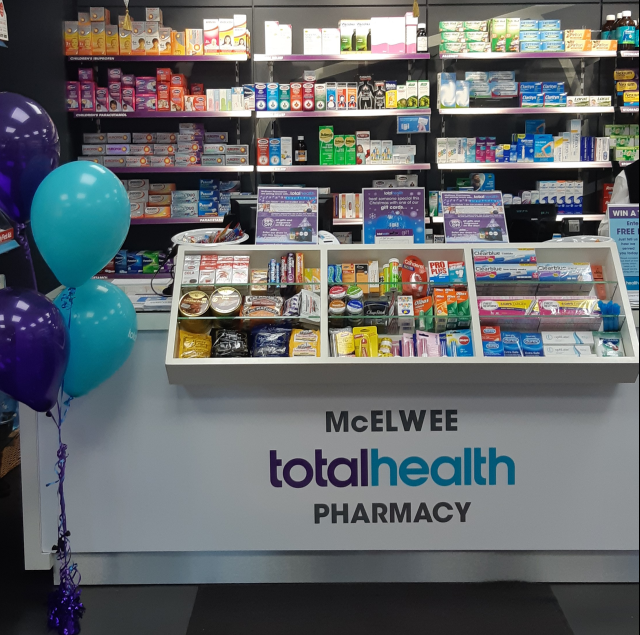 Those familiar with the current McElwee Pharmacy on O'Connell Square will know it was previously "Patrick Murphy Chemist" and this was the final relocation on the Square by Jim and Mary in 1990. The shop had numerous additions to bring it to its current quirky but loved shape.
Peter came back to Mountmellick in 2001 and bought the business in 2004, with Jim and Mary continuing to play an active role in the professional and business aspects of the business.
In 2006, Peter set up McElwee Pharmacy Portlaoise which has been a great success and has been rubber-stamped with the usual McElwee standard of service. In 2008 Butlers Pharmacy approached McElwees to buy their business and this store was then moved to what is now our Connolly Street Shop beside SuperValu and Glenard Clinic in Mountmellick.

James FD McElwee opened his Solicitors Practise on O'Connell Square in 2011 and also helps out with the day to day management of the pharmacies.

No matter what time of the day or year you will be greeted with a smile and a great professional service – is it any wonder their motto is "Big enough to stock it, small enough to care!"